We are here to help you grow your business with our expertise!
I am very happy with the quality of services I received from SAR Professional Corp. Mr. Ali Qaiser explained very well the tax consequences of becoming a resident of Canada for myself and new business in Canada as a UK citizen. I highly recommend SAR Professional Corp and their team for any tax services.
I had contacted Ali because my wife was having issues with CRA and a large amount of money CRA claimed we owed for 2014. We did a conf call with Ali who was very empathetic with our situation and very calmly explained everything. As we started the filing, he kept us in the loop as to what was going on. By time the filing was done and CRA reassessed, we went from owing thousands to couple of hundred of dollars. Prior to Ali we had engaged other accountants and they were not able to resolve. Ali also resolved my 2014 taxes and ended up getting me a huge credit. He is now taking care of our current taxes. Ali is absolutely the best. His fees are reasonable but most importantly he is very thorough and professional. We would highly recommend SAR.
I have had the pleasure of working with Mr. Qaiser for a while. He has helped me with all my taxes and is always professional and helpful. I would highly recommend SAR! Great service and excellent communication!
I'm so happy to deal with Ali at SAR. He has helped me so much when it comes to my taxes. Tax season always gives me a ton of anxiety but dealing with him has been a breeze. Saved me lots of money and I can do everything through email which I really appreciate. A+
Jimmy/sherry Foster (jstt)
2022-09-20
Qaiser is my guy going forward. Highly recommended, kind person and knows his stuff. Was behind quite a few years and he calmly calmed me down with facts after I explained my situation. Went above and beyond normal job expectations.
For years I've been meaning to fix my taxes and these people helped me within a couple no fuss no complications. Therefore I am very happy with the service.
Taylor Hodgetts
2022-04-26
I had gotten quite behind on my taxes to the point it overwhelmed me and I got in touch with Ali at SAR Accounting. He made the entire process SO easy. 6 years of taxes were completed within 36 hours. He is efficient, friendly and his services don't break the bank. Would recommend.
anders markeli
2022-04-20
first time being self-employed for 2021, QAISER ALI did my taxes last minute in April and was completed the process in one week. all my questions were answered within moments of phone call/email. very thorough and has many tips and tricks he suggested. Massive help in regards to operating a business and saving money. Highly suggested.
Girlfriend and I had our personal income taxes prepared this year. Very pleased with the responsiveness and quality of the work provided. Would definitely recommend and will be using them in the future going forward.
Leading CPA Firm in Calgary
Efficiency: As one of the leading accounting consulting companies in Calgary, we have a team of professional, experienced, and talented chartered professional accountants who help our clients save money and maximize profit. We use the latest technology to provide fast and reliable corporate and personal tax services, as well as bookkeeping services for small businesses. We always tailor our services to meet our clients' needs and preferences, and we are always approachable and professional. 
Affordability: Unlike big CPA firms in Calgary, we offer affordable rates for our high-quality services. Our qualified and talented CPA in Calgary meets with our clients to understand their needs and provide the best tax solution that suits their situation and goals. Whether you choose our full-year package or only one tax season, you will get the most value and satisfaction from us. We are committed to delivering excellent personal and corporate tax services, and bookkeeping services. 
Accountability: We acknowledge the reality and challenges that small business owners face, and we provide the necessary support and guidance to help them succeed. We deliver quality corporate and personal tax services, efficient bookkeeping services for small businesses, and help our clients develop a profitable business and attract loyal customers. We are responsible for the quality and timeliness of our tax and bookkeeping services. 
Dedicated to the highest standard of professionalism, integrity and capability. 
Professional with accounting and taxation proficiency, strategic vision and commitment that will help you and your business to compete and succeed. 
Competent to handle handle difficulties with a great understanding of your business information and can deliver exceptional results. 
Hands-on experience to tackle important business challenges. 
Automating the process whenever possible to eliminate the possibility of human errors. 
Utilizing the technology to improve accuracy, consistency and speed up the process to lower accounting & bookkeeping cost for our clients. 
Well-trained and knowledgeable staff to provide quality accounting, bookkeeping and tax services. 
Setting clear expectations to improve accountability and responsibility within your business. 
Partnering with reputable business owners that can trust and allow us to show proven track record of success.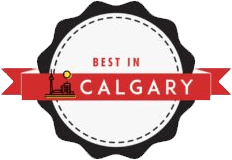 We are also voted as one of the Six Best Tax Consulting Firm in Calgary!
Collect & Share Documents
Establishment of the company
SAR PROFESSIONAL CORPORATION, CPA, is one of the leading Accounting Consulting Companies. We are committed to maintaining the highest standards of professionalism, integrity, and capability. When you engage with SAR PC, CPA, you can be confident that you are working with a professional who possesses accounting and taxation expertise, strategic vision, and a commitment that will assist you and your business in achieving success. As one of the Best Business Tax Accountant in Calgary, SAR PC, CPA not only offers you the business and accounting skills that your business requires, but also provides a qualified, CPA in Calgary with practical experience to address significant business challenges. 
Being a Chartered Professional Accountant in Calgary, SAR PC, CPA is equipped to handle complexities with a deep understanding of your business information and can deliver exceptional results. We hold one of the most recognized and respected accounting designations in Canada. We ensure that your numbers are professionally managed, enabling you to make more profitable business decisions. We are always available to cater to your day-to-day business needs. As one of the leading CPA Firms in Calgary, our goal is to provide you with hassle-free accounting, bookkeeping, and tax services, ensuring that our clients do not encounter any surprises. As your Tax Consultant in Calgary, you can be assured that you are engaging a professional with a higher commitment to the highest standards who understands your business model and can deliver exceptional results. 
For Small Business Tax Accountants in Calgary, look no further than SAR PC, CPA. We are here to serve you. We have the expertise and experience to handle all your tax needs, from filing returns to planning strategies.